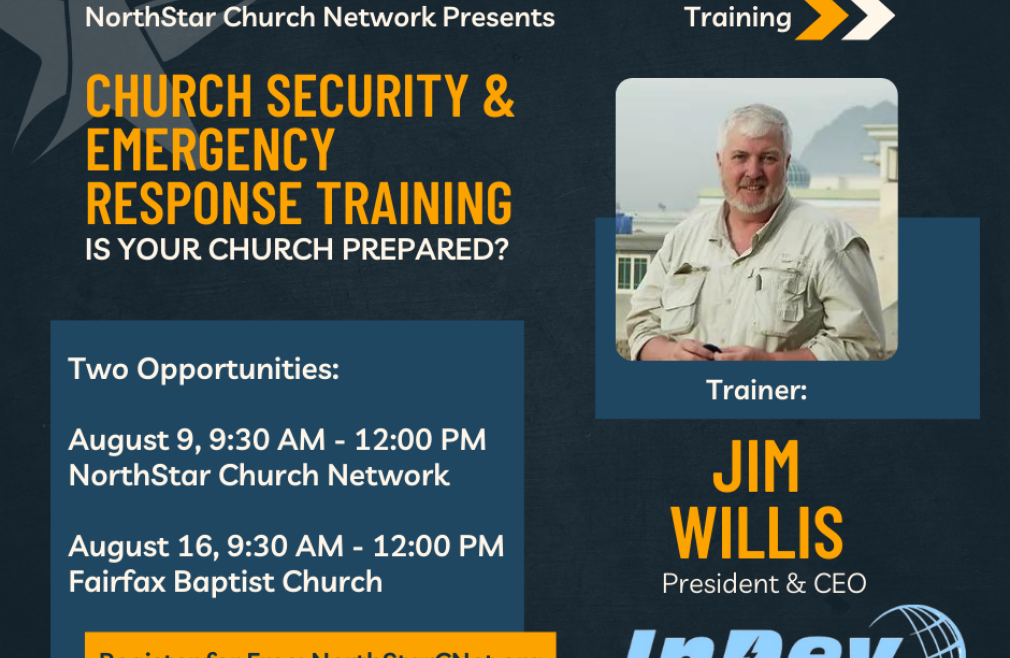 Tuesday, August 09, 2022
,
9:30 AM - 12:00 PM
Church Security & Emergency Response Training: Is You Church Prepared?
Join us for this FREE event for church staff and volunteers who assist with church security or could help to develop your church's plan.
Critical events occur in seconds, whether a medical emergency, abduction or a violent encounter. And your ability to respond will depend on your preparation. You must be prepared to handle the unknown at a moment's notice. This session identifies the steps needed to establish effective teams and introduces the skills needed to respond to any critical event.
Topics include violence prevention, coordinating with law enforcement and emergency responders, incident management, and developing an Emergency Response Plan.
This 2 ½ hour training takes a pragmatic approach to threat management from civil unrest, social aggression, and church-focused violence and helps separate critical-event fact from fiction.
Objectives:
Understand the role of security and emergency response in the church.
Recognize differences and applications of safety, security, and law enforcement.
Acquire skills to recognize threats, de-escalate conflict, and prevail in critical situations.
Trainer: Jim Willis, President & CEO of InDev Tactical - Click here for Jim's bio.
This event will also be occurring on August 16 at Fairfax Baptist Church. Click here to view that event.