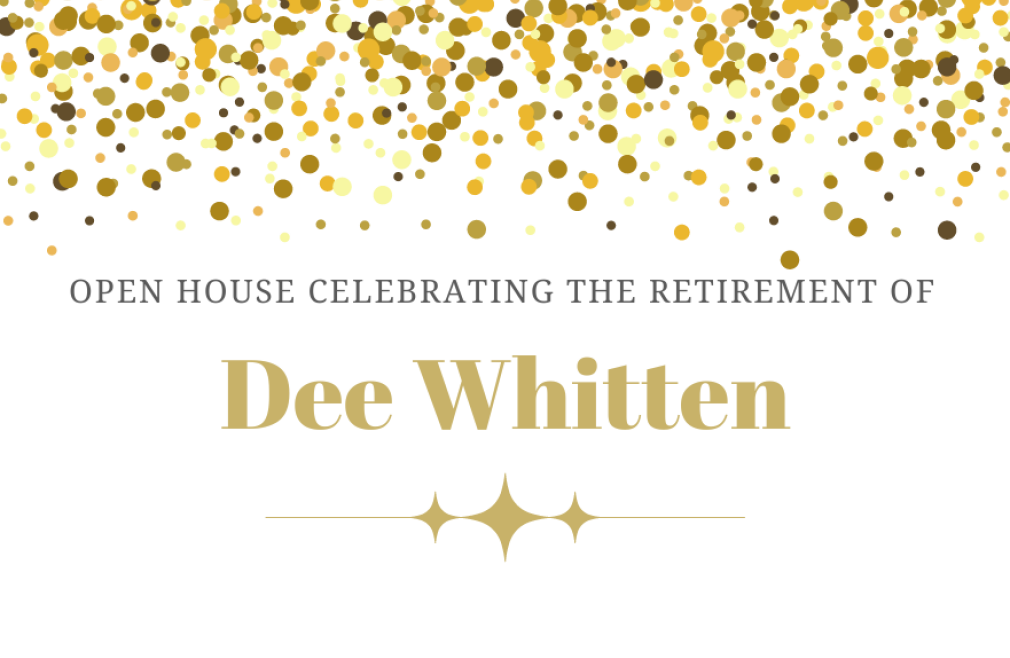 Thursday, December 01, 2022
,
11:30 AM - 1:30 PM
Dee Whitten, NorthStar's Executive Director, will be retiring at the end of 2022 and we would like to invite you to attend an Open House to celebrate Dee and his ministry.
The Open House will be from 11:30 AM - 1:30 PM. Presentations will be made at 12:30 PM. Food will be provided.
RSVP is requested.