This past January, I was privileged to be part of a group of pastors and staff from NorthStar traveling to Israel for a Holy Land Pilgrimage. The trip impacted each one of us in some way. As we move towards Easter, for me it sparks a sense of self-reflection on what this experience has meant to me. We had the opportunity to walk the same steps that Jesus walked, from entering the city of Jerusalem, to standing on the Southern Steps where Jesus taught the crowds, to where he spent his final days with his disciples.
We spent about half an hour in the Garden of Gethsemane, where we contemplated the evening Jesus spent there. Overlooking the Eastern wall of Jerusalem, he would have seen the soldiers and religious leaders coming from the Temple to the Garden to arrest him. He had ample time to turn and leave and save himself before they arrived. Obviously, he knew his purpose was to sacrifice himself for each of us, but it does make you wonder about the thoughts that may have crossed his mind as he saw them coming, knowing escape was just over the hill. Being a follower of Jesus, and most of us on the trip dedicating our lives to ministry, this brings to light how we should be making decisions in life. Many feel that being a Christian means God should be on your side, so He should want you to have all the things you want in life. When things are going wrong, He should make them right for you. When you are in pain, He should take the pain away. As we see in scripture, this was not the case for Jesus, "Going a little farther, he fell with his face to the ground and prayed, 'My Father, if it is possible, may this cup be taken from me. Yet not as I will but as you will'…He went away a second time and prayed, 'My Father, if it is not possible for this cup to be taken away unless I drink it, may your will be done.'" (Matthew 26: 39, 42). In the garden, Jesus prayed twice for God to change what Jesus knew was going to happen. Jesus had the ability to take it into his own hands and run, yet he put aside his wants for God's will. We often focus on our own comfort and feelings, thinking that is what God wants for us. Of course, God does want good things for us, but sometimes we are to go where we don't want to go and do what we don't want to do for the sake of His will.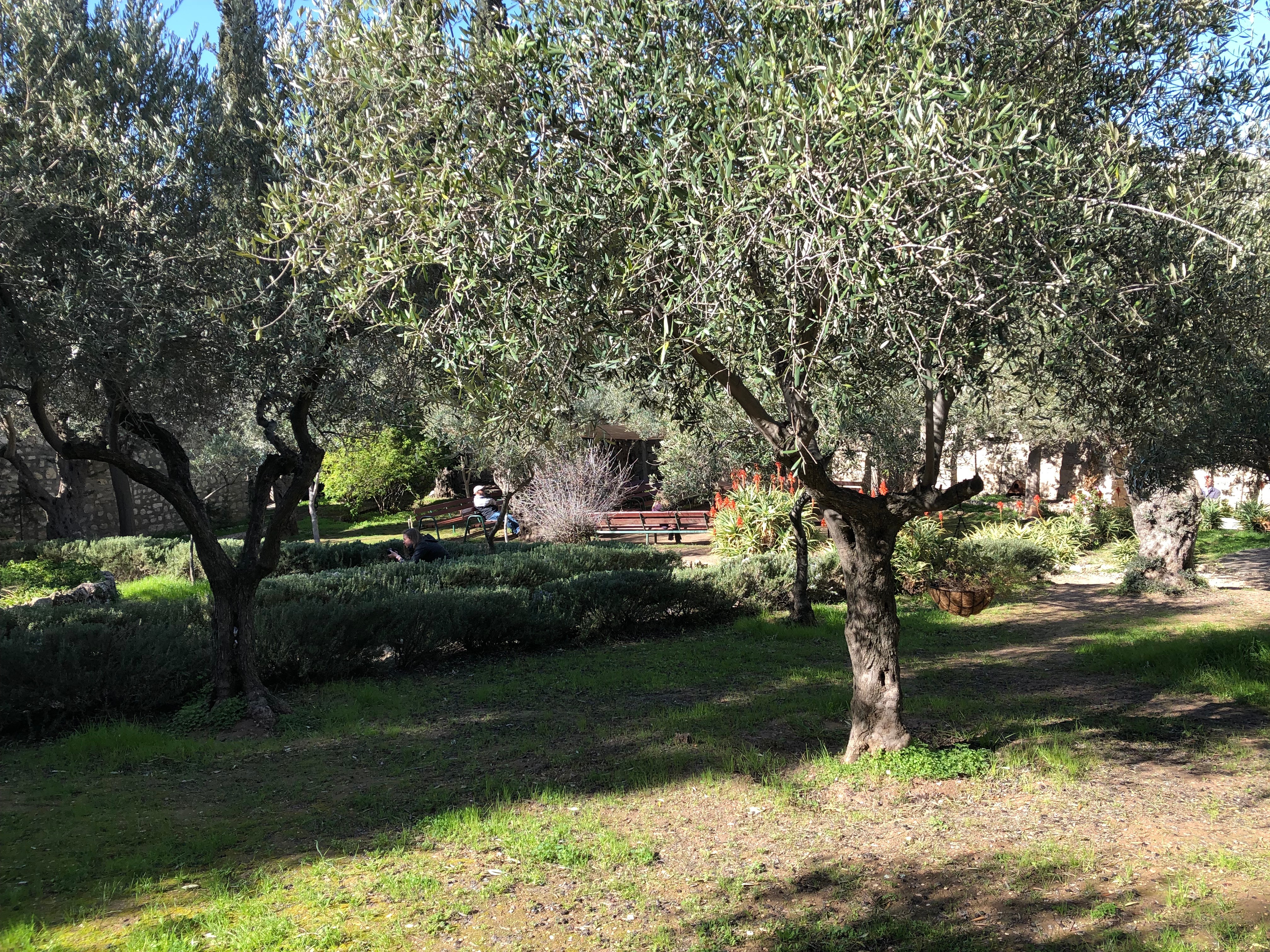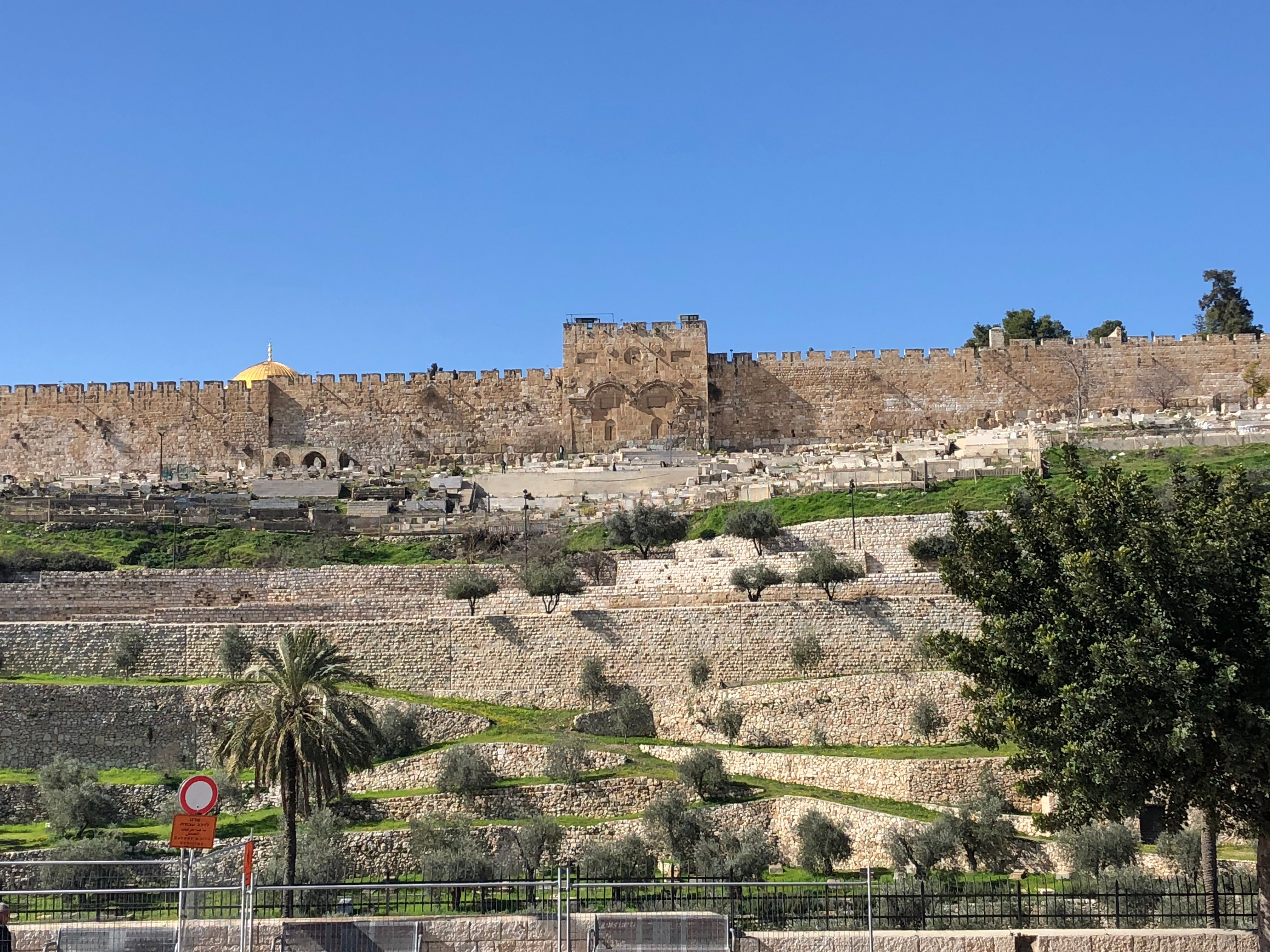 We also visited the Church of the Holy Sepulchre, one of two sites believed to be the place of Jesus' crucifixion, burial, and ultimately, resurrection. We spent time at the Garden Tomb, too, the other location that could be the place of the crucifixion, burial, and resurrection. We took communion here and contemplated the death and resurrection of Jesus.
For me, I wanted this to be the place where Jesus was laid to rest and then emerged from the tomb. The garden is beautiful and peaceful, and felt more worshipful. Our group leader reminded us that wherever it actually took place didn't really matter. What mattered is that everywhere we had been that day, including there in the Garden Tomb, we would have seen the sky get dark and felt the earth tremble on that day of his death. "From noon until three in the afternoon darkness came over all the land…And when Jesus had cried out again in a loud voice, he gave up his spirit. At that moment the curtain of the temple was torn in two from top to bottom. The earth shook, the rocks split" (Matthew 27: 45, 50-51)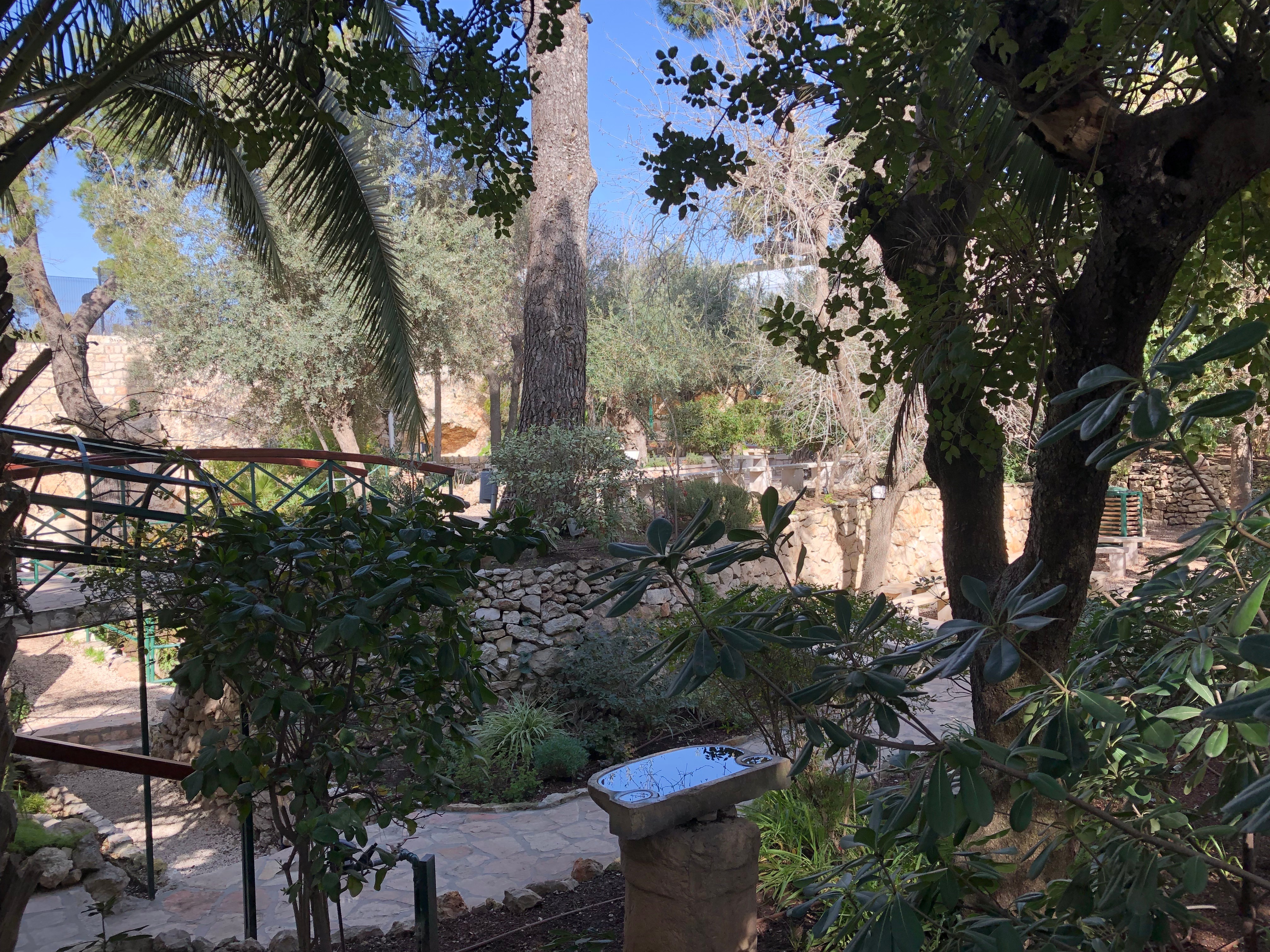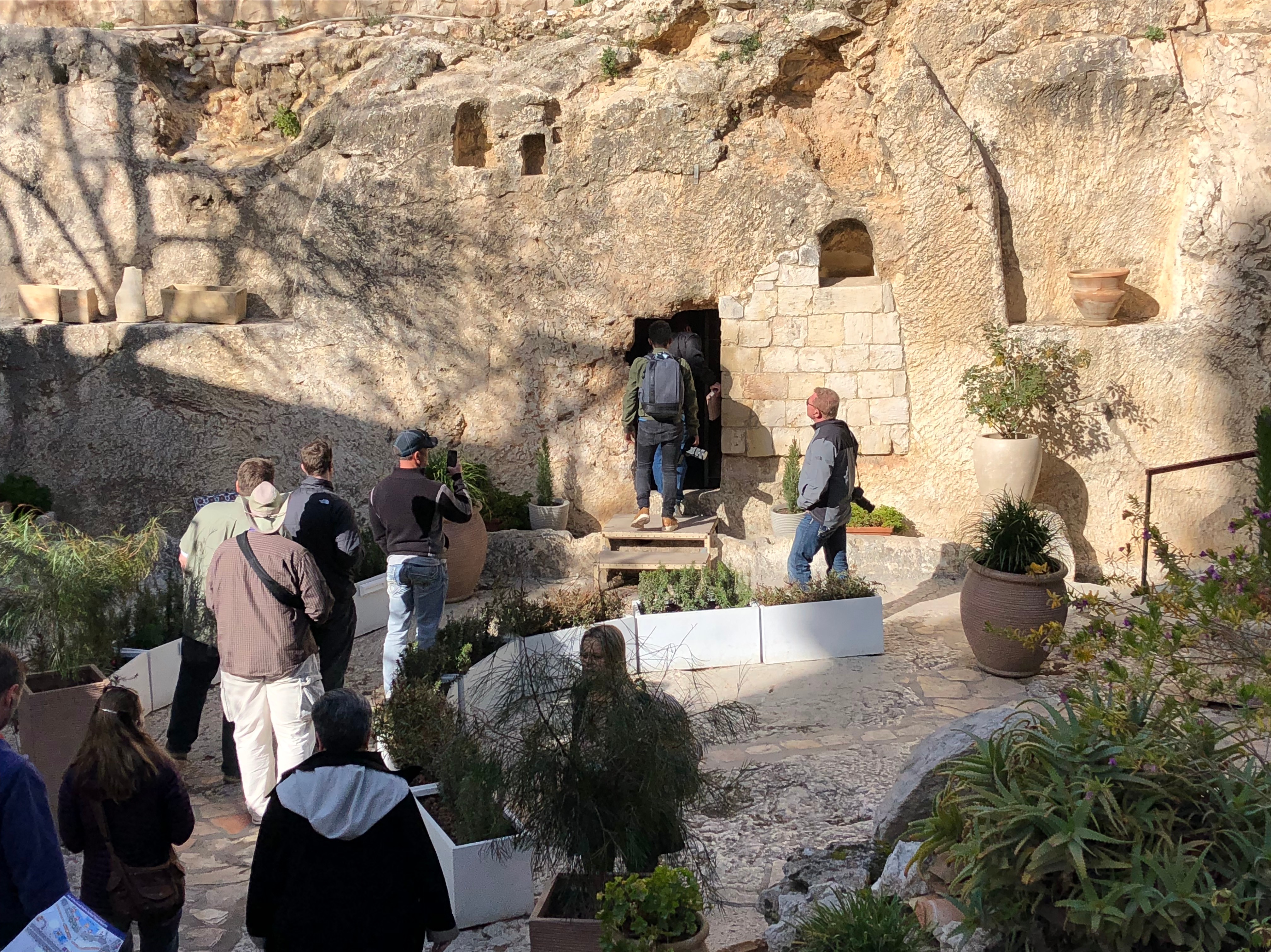 Jesus had been in the same places as we had been throughout Jerusalem and throughout our travels in Israel. His story is real. The places are real. The people are real. I've read the stories all my life, and I knew in my head that they were real places, real people, real experiences, but now I have seen those places and heard the stories at the sites they took place. It has made it so much more real for me. Now, whenever I hear the stories of Jesus, I will picture those places and imagine what it felt like to be there with him.
I imagine it's like when you meet a big celebrity that you have admired. It makes them so much more real, not just someone you see on a screen. And you want to show everyone the pictures, and tell them about the experience. Tell them this is what they are really like. I know that I feel this way about Israel. I want to tell others what it is like, and what Jesus may have been looking at when he told these stories, or taught the crowds. What he may have seen and heard in his last week before the cross. And that it is real. It happened there and I truly feel blessed to have experienced it and hope to be able to again in the future.
Mary Beth Inman is Office Manager and Communications Manager for NorthStar Church Network.