How I Saw God Working
On March 26, 2019, Erin Attaway, the eldest daughter of William and Charlotte Attaway, was diagnosed with a brain tumor. This is an accounting by Charlotte of the multitude of ways she saw God working that night as shared with her Facebook community.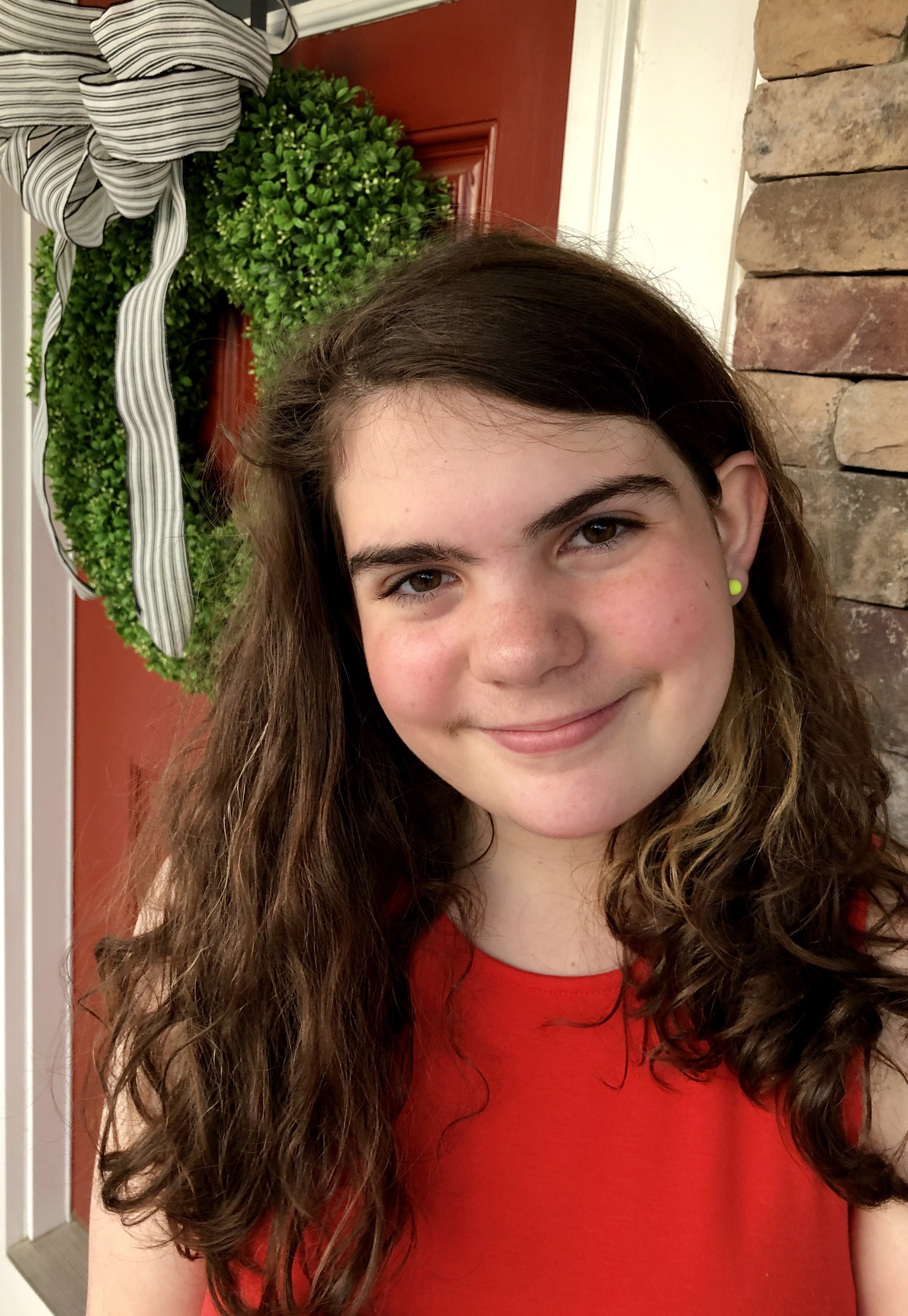 I said I would tell you all the little ways I had seen God work since I found out at 3:00 AM Tuesday morning that Erin had a brain tumor. I hope I can remember them all:
If you're a new patient here in the Shenandoah Valley, you cannot get in to see a doctor for at least a month. We tried six different places. But Blair, our preschool director at church, said, "I'm calling my mom." She works for Valley Health and was able to get Erin an appointment pretty quickly (#1). After that, it was like dominoes falling into place. That doctor sent Erin to the ER in Winchester (#2). And that ER doctor – if I ever get to see him, I'll hug his neck – stayed late with Erin until he figured out what was wrong. He did a CAT scan and couldn't see what he wanted to see, so just to make sure, he ordered an MRI at about midnight Monday night. This was unusual (#3). William kept telling me by text that they thought it was a migraine, so I was expecting them to be home after the MRI. Here's where God's hands become unmistakable.
My phone was about dead after texting with William the whole time they waited in the ER. I left it upstairs charging, but I wanted to be awake when they came in so I could help get Erin settled. I went downstairs, opened my computer thinking it would ding when he texted me they were on their way home, and lay down on the couch downstairs thinking the noise of the door would wake me up. I slept for about two hours while William and Erin were being told this news and being loaded into an ambulance. When I happened to wake up about 3:00 AM and they weren't home yet, of course, I checked my phone. That's when I called William, who by this time was using Erin's phone because his was dead. He said they were in an ambulance on their way to Fairfax, about an hour and twenty minutes away from our house, and told me about Erin over the phone. So at 3:00 AM, God had seen to it that I had gotten about two hours of sleep before I learned that I needed to drive to Fairfax in the dark, by myself, right then (#4).
I started calling neighbors to take care of our other daughter, Allison, and, of course, got everybody's voicemail. Then, crystal clearly, I remembered that if I kept calling, the Do Not Disturb feature would allow the phone to ring from repeated calls. At least, mine is set to allow that; I just hoped somebody else's was too. My wonderful neighbor, Ginger, answered her phone, threw some clothes on, and came right over. By the grace of God, I had just filled up with gas that day, and could just race to Fairfax (#5).
I have never experienced such an instant realignment of my priorities. Everything really does fall away when only one thing matters. I turned the music off in my car so I could pray. I never turn the music off in my car unless I'm lost. Never. But that 80's station it was on seemed so jumbled and unimportant and not what I needed. I turned it off and just started to pray. Out loud. First, I prayed for peace for Erin. I have experienced a peace that could only have come from God a few times in my life, and I wanted that for her, so that's what I prayed for first. Then I thought I should be praying scripture. The first, and really only, one that came to mind was from Paul's letter to the Philippians about "He who started a good work in you will be faithful to complete it." That's 1:6. So I just prayed that over and over. I knew that God had started a good work in Erin and had faith that He would complete it however He saw fit. All I could do was trust Him with her. True confession: I don't really listen to Christian music. But of course I turned it on when I needed some comfort. First I found the XM praise & worship channel. Somebody with the last name Paulk was singing, and he actually said in his song, "Cancer has to bow to you because you are the greatest name." So I just started saying it with him. (Let me say right here that we don't know yet what kind of tumor this was, but I needed to hear that line right then-- #6.) Then a slow song came on, so I turned to another station, and they did a little intro to a Building 429 song called, "Fear No More." Are you serious? I had *just* been praying for courage and no fear for Erin and this song comes on? Not a coincidence! God was telling me not to fear (#7). I was just so shocked as I drove. As I got closer to the hospital, I prayed for a smooth trip and no wrong turns because I had to get on the beltway a little bit, and the beltway and I are not friends. Sure enough, I went right to the hospital (#8). I parked in the first parking deck I saw, scared I was going to have to go up 4 levels and ride down a creaky elevator in the dark by myself. But there was a spot right inside on the ground floor (#9). I headed toward the first main entrance door that I saw. Being 5:00 AM it was locked, but there was a security guard standing there who very nicely let me in and, I'm sure by the frantic look on my face, knew he needed not to tell me but to walk me down the maze of hallways where I needed to go (#10). He took me right to William and Erin. Now, I use the YouVersion Bible app, and everyday there's a verse of the day. I'm always telling William that God speaks to me through those verses of the day. You can imagine all the possibilities that were swirling in my head at this point. Well, my verse of the day was: "Casting down imaginations, and every high thing that is exalted against the knowledge of God, and bringing every thought into captivity to the obedience of Christ." 2 Corinthians 10:5. By this time, I had seen God so many times that morning, I just shook my head and smiled. I knew that was for me. God was telling me not to let my imagination run wild, that I should have the knowledge that He was working in this, and that I should take all those swirling thoughts captive and give them to Christ. God speaks to me through those verses of the day (#11).
As community is supposed to do, wonderful friends started showing up and bringing us things they knew we would need: snacks, water, a phone charger! (#12) About 10:45 AM, we met the surgeon who, I'm convinced, was handpicked by God and chosen for us. He was reassuring and made me feel much better (#13). Now, Erin was awake by this time, and I still cannot believe the composure and maturity this 14-year-old exhibited from the beginning. Can you imagine this as a 14-year-old? We couldn't be prouder of her.
We learned that Erin would have surgery on Wednesday afternoon, so now William and I knew we needed some things brought from our house. Remember, back at my house, there's a neighbor staying with Allison. As God saw to it before I even had any idea, the following had happened: because Erin had been throwing up for days, I had just deep cleaned all three bathrooms (#14); because William had just gotten back from a trip, I had done laundry all day the day before, so everyone had all the clean clothes they needed (#15); because Erin was not available to put away her clothes and because I could not put my neatly folded stacks into her less than neat drawers, I reorganized all of her drawers and closet as I was waiting for them to get home from the hospital (#16). All of this made Ginger's job easier (and not as embarrassing for me) when she had to go around my house finding things that we needed. God even cares about my clean house! Another neighbor, Jodi, brought it all to us as she was coming to Fairfax.
My friend Cheryl did some internet sleuthing and recon work on the surgeon, so we knew this man whom we had talked to for less than ten minutes and would be operating on Erin's brain was top-notch. As I said before, handpicked and sent by God. During the surgery, wonderful friends from church showed up and took care of us. Alora, Kim, Chris, Michelle, Amy, took care of anything we needed. There was a special prayer time at church right before the surgery, organized and attended by the prayer warriors there. And you know her surgery went well. There were friends in multiple states and countries praying for her. I still can't believe how many people were praying for her (#17). God was still taking care of us as we were leaving the hospital. At the same time the wheelchair showed up and we saw we had more stuff than we could carry, Bill & Cathy showed up and helped us carry everything down. God thinks of everything! (#18)
When we got home, my neighborhood women's Bible study group had gotten the house ready. They made and put up signs, bought Erin's favorite candy and flowers. My neighbor, Terrin, who entertained Allison and picked up the slack on Mary Margaret, had her cleaning lady come and prepare the house for us. Taking care of my children and my house, this is the body of Christ at work (#19).
Erin has made an amazing recovery after this surgery. I shouldn't be amazed after all that God has done. William and I joked that not since I was scared to fly and I got on the plane to see two nuns sitting behind me have I been so sure of God's faithful watchcare (true story!). It's what I need most and really my favorite aspect of God – that tender, ever-present, very personal protection and security that He shows me when He knows I need to see it. He gave me a husband who knows what I need, too. William has pretty much been Superman as he's had to take care of me and Erin during this. And Allison. If you know William, you know he's about emotion-ed out.
We are still pretty spent, but we just keep seeing the body of Christ helping us – Amy & Steve just brought us dinner. And a dear friend whispered in my ear – don't forget Allison, she needs a little TLC in all this too. We don't know the end of the story yet as we don't yet have the pathology report on what kind of tumor this was. I'm certain I did not catch everything God was doing, and I know I've left some things out; I just wanted to write these things down so that I could remember them and so that you could also see God's hands working in this the way I did.
It has now been about four months since Erin's surgery. She completed 30 proton radiation treatments in Baltimore and has felt great. We have felt God's constant presence throughout this time as our church has supported our family in ways we could never have asked for. The elders allowed William all the time he needed to be with us everyday in Baltimore; church family cut our grass and provided money for extra expenses. A neighborhood ladies bible study group provided gift baskets for both of our daughters to open each day. We seriously didn't know this many people would do anything for us. We've had guest speakers at the church who spoke exactly what I needed to hear! David Watson's talk during our 50 Days of Prayer was one I may never forget, and it's available on the Southview podcast. He reminded me that two-thirds of the Trinity prays for us to the other one-third of the Trinity! What?! Yes, read Romans 8.
I believe God has given me verses on specific days I needed them. God has gone before us every step of this journey. That I know. God is in His holy place, and He is good. Our job is not to question why all this happened or when God will make it stop. Our job is to trust God with our daughter. And He CAN be trusted! This journey is by no means over and won't be for the rest of Erin's life. But God has shown Himself ever faithful. Not because Erin is asymptomatic and doing well right now, but because I have heard His constant, tender whisper in ways too timely, too many times to think accidental. God has been with my family. I'm sure of it.
Some of the verses God has whispered to me with:
John 16:33 – "I have told you all this so that you may have peace in me. Here on Earth you will have many trials and sorrows. But take heart because I have overcome the world."
Colossians 4:2 – "Devote yourselves to prayer with an alert mind and a thankful heart."
I Thessalonians 5:17 – "Never stop praying."
Romans 12:12 – "Rejoice in our confident hope. Be patient in trouble, and keep on praying."
Psalms 34:18 – "The Lord is close to the brokenhearted: He rescues those whose spirits are crushed."
John 14:1 – "Don't let your hearts be troubled. Trust in God, and trust also in me."
Hebrews 4:16 – "So let us come boldly to the throne of our gracious God. There we will receive his mercy, and we will find grace to help us when we need it most."
And this one a man in our church shared with us these verses: II Corinthians 4:8-9 – "We are pressed on every side by troubles, but we are not crushed. We are perplexed, but not driven to despair. We are hunted down, but never abandoned by God. We get knocked down, but we are not destroyed."
I was struck by how many times God seemed to tell me, "Just keep praying. I'm here. I'll even help you when you don't know what to say."
Charlotte is wife to William Attaway, Lead Pastor of Southview Community Church.