I had someone ask me recently how many professions I've had. The question made me laugh because although I've done many things over the years, I've primarily thought of myself as a nurse. I was a hospital nurse for about ten years before becoming a stay-at-home mom. During those years, I kept my nursing license current and did things here and there like teaching CPR and first aid courses. So, "a nurse" was my first response whenever I was asked about my occupation.

When my son got older, I became part of the staff at New Hope Church and have served in several different roles. The biggest draw for me has always been missions and outreach. In 2018, I had a four-week sabbatical, and during that time, I prayed about what God might have in store for me. One of the things that came up was a desire to return to school. The nursing school I attended originally was a hospital-based three-year diploma program. Although I was a registered nurse, I had neither an associate's nor a bachelor's degree. It felt like "unfinished business" in my life because I had always intended to go back. I was also praying about seminary and knew I needed to finish my degree to apply. So, in 2019, I returned to school to finish my bachelor's degree in nursing, thinking it was just a box to check before moving on to seminary. But I fell in love, once again, with what I know beyond a doubt was God's original call on my life.

I finished my bachelor's degree in 2020 and started a master's program in nursing, specializing in population health, the day after graduating. Last fall, I was introduced to Faith Community Nursing while looking for a mentor to work with to finish my master's project. Although I remembered reading about Parish nursing when I was initially in nursing school, I had never met one.

Faith Community Nursing is recognized as a nursing specialty by the American Nurses Association, with its own scope and standards of practice. I discovered that there are medical institutions around the world that are utilizing this specialty to meet patient needs and I have been excited to meet local nurses who are FCNs in their churches.

The role of the FCN is expansive and can be tailored based on the needs of the church and the surrounding community. They can provide health education, nutritional support, health fair screenings, serve as a bridge to community health services, and so much more. Faith Community Nursing can also partner with the church's outreach efforts to their neighbors, helping to meet needs and provide support.

If you are a registered nurse, a pastor, or an outreach or mission leader, I invite you to join me for one of these one-hour webinars about Faith Community Nursing:
Monday, July 18, 2022, at 7:00 pm
Friday, July 22, 2022, at 10:00 am
At the webinars, I will be sharing specifics of what this could look like for your church and our Network of churches, as well as provide information about the Faith Community Nursing course and answer questions. If you have any questions at all about this opportunity in the mean time, don't hesitate to get in touch with me at . To register for one of the webinars, go to https://bit.ly/3zsK81r.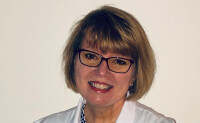 Kim Feld is Executive Director of Education and Outreach at New Hope Church in Lorton.