A New Day, A New Way!
Normally, our church would have sent many teams of people out in the mission fields this year, going to New York, Ghana & Kenya. The COVID-19 Pandemic cancelled everything. So we started thinking: what could we do to reach out and help our fellow human beings, especially children, while making it safe for everyone?
We came up with the idea of "Neighbor Kids Club," going once a month into a different neighborhood in Prince William County. For the next 12 months, we will have a fun event outside in a neighborhood where a family from our church lives.
On October 10, we kicked-off Neighbor Kids Club by going to our first neighborhood. Many of the teens from the Youth Group joined us to serve hot pizza, providing beautiful music and a funny skit.
We had a Bible story, games and crafts. I helped Austin with his craft. It was a flat cardboard basket to decorate with red & green paper apples, and then writing names of people you are thankful for.
Austin is seven. What he said captured my heart and left me with an unforgettable memory.
He told me about his sister who is in heaven. He asked me to spell her name so he could write it on one of the apples. Sarah Grace. I spelled it for him. He was very proud to write her name because he still thinks of Sarah Grace and is thankful for her. I will always remember his compassion for his sister.
Afterwards, we went door-to-door offering 50 fresh food boxes provided by Prince William Food Rescue. It felt like we were trick-or-treating only we were giving instead of getting. People were grateful for the free food.
God teaches us to help others. He wants us to be more concerned about the well-being of our neighbors than ourselves. We see this clearly in His Word to us in the second most important commandment: "LOVE YOUR NEIGHBOR AS YOURSELF" Matthew 22:39.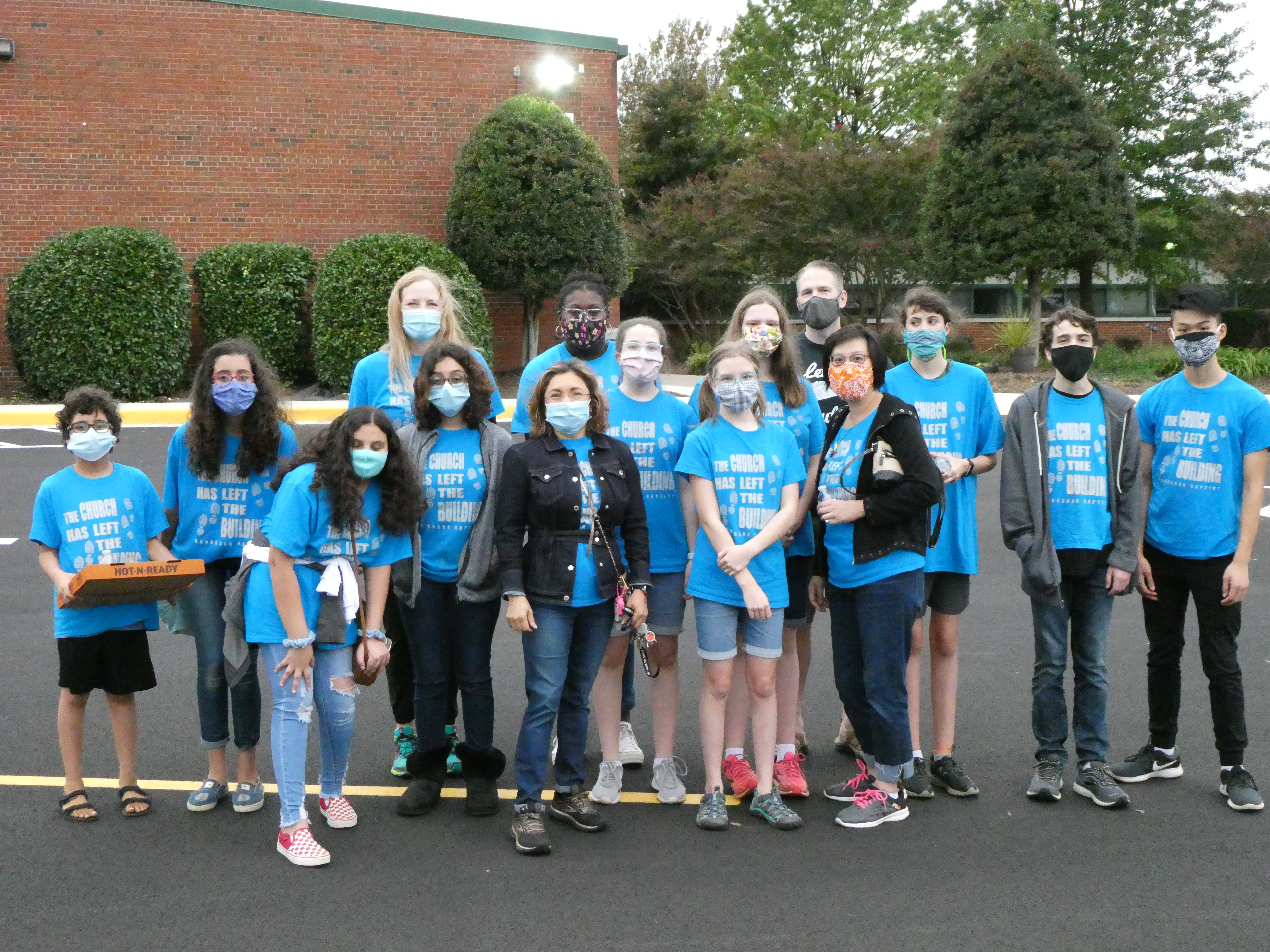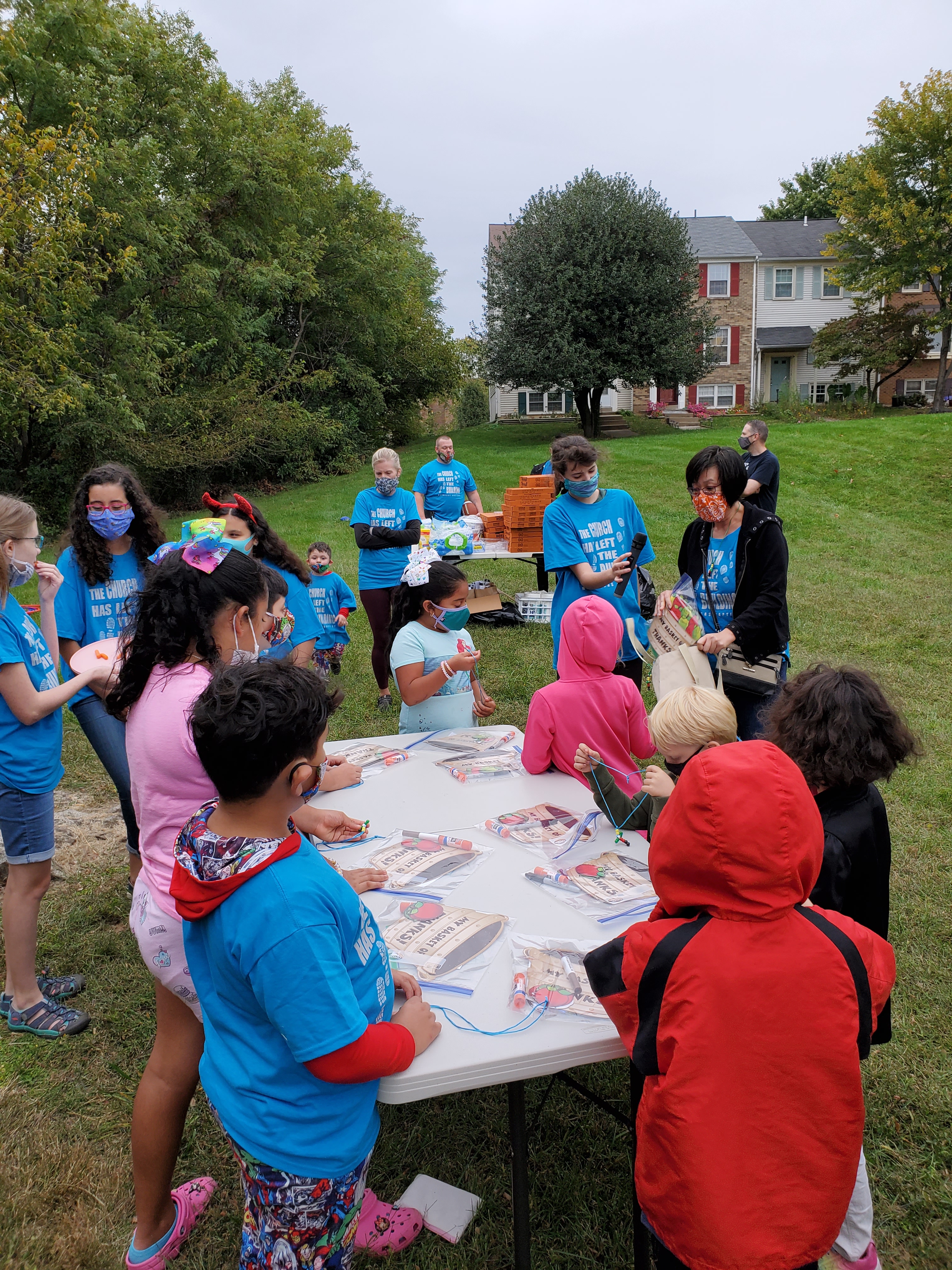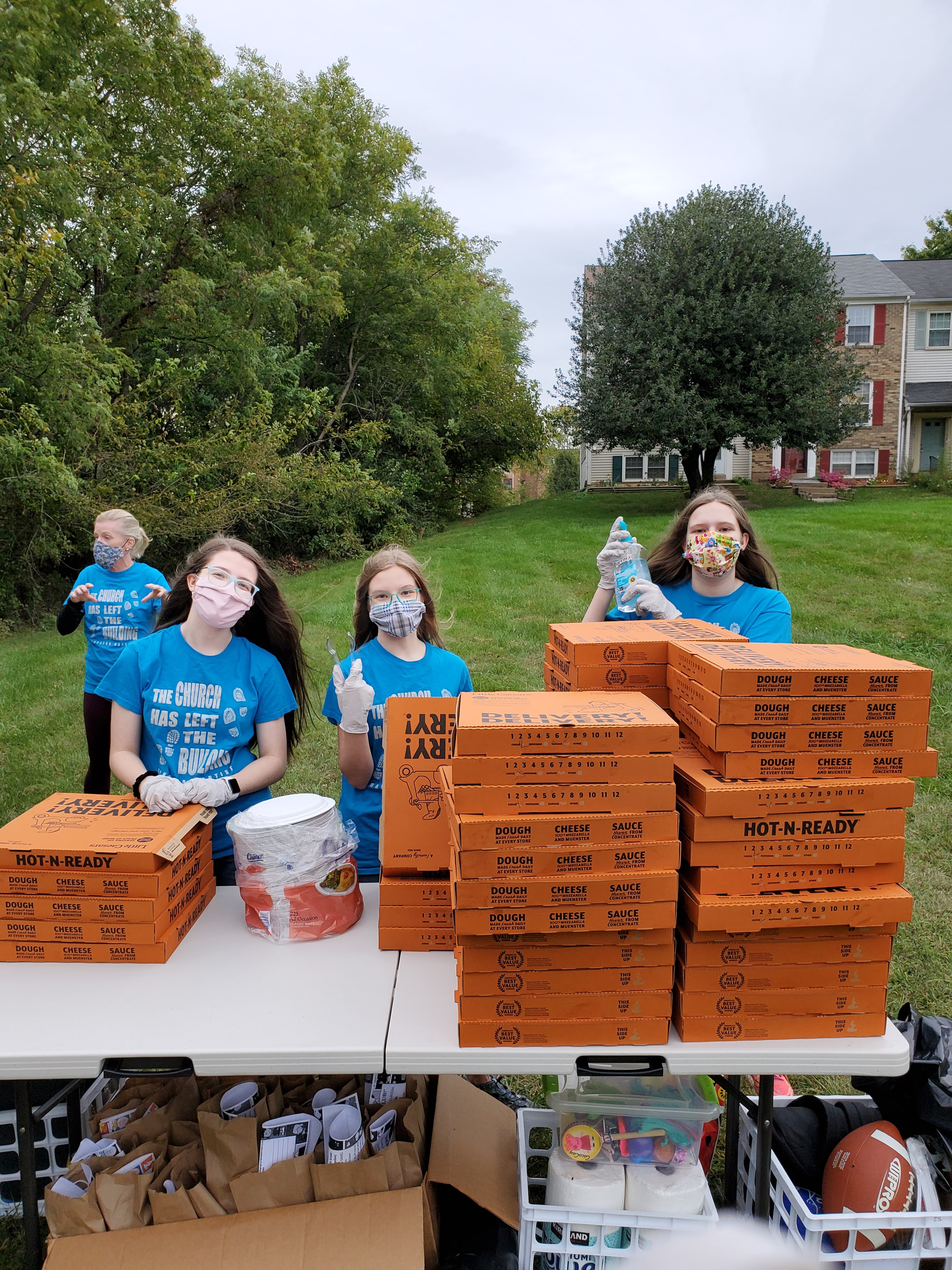 MaryBeth Cobble is Director of Children's Ministry at Manassas Baptist Church.