An Opportunity For Thoughtful Design
The last few years have been a whirlwind for me and my family. Just over two years ago now, my older daughter Erin was diagnosed with a brain tumor. After it was removed, it revealed a rare form of brain cancer. After several months of radiation, we returned home to a new normal. During those same months, I also lost a dear friend of many years to a cancer fight of her own, and one of my best friends to a heart attack at the age of 51. As we navigated those losses and began to move forward, less than 8 months later we would experience a pandemic that disrupted all of our lives. Who could have imagined that our churches would go virtual, many for over a year?
I'll be honest with you. The last 26 months have been some of the toughest I've ever experienced, both personally and as a leader. Now what? What's the way forward from here?
Over the last year, I've heard a lot of people, and not a few pastors, express their desire to return to life as it was before COVID. "If only we could get back to what things were like last February!" "When will things get back to normal?" "I'm so ready to get back in person and get things back like they were before."
I came across a quote a few weeks ago from Amy Edmondson, the Novartis Professor of Leadership at Harvard University. It captured some of what I've been feeling and what we've been discussing around our leadership tables at the church where I've served for nearly 17 years. She wrote, "Too many are asking whether we will go back to normal. To me, the problematic word is "back." There is no going back to pre-COVID times. There is only forward - to a new and uncertain future that is currently presenting us with an opportunity for thoughtful design."
That last part is what we've been discussing for nearly a year now at Southview. This has been a season of tremendous loss and difficulty for so many. And the church has stepped up and stepped in like I've rarely seen. I've watched as food pantries have been filled, children have been cared for, the poor have been served, and teachers, nurses, and first responders have been honored and blessed in tangible ways. I've watched as hospitals have been provided with things they need, as homeless shelters have been stocked with supplies, and as school supplies have been collected and distributed. We have not allowed what we cannot do to stop us from doing what we can. And in that, I find great connection with Edmondson's words.
"An opportunity for thoughtful design." I love that phrase, and I'm resonating with it at a deep level. After a difficult, trying season, those words are echoing in my spirit.
I've been asking our leaders for months - "what does the church you want to attend look like? What would it feel like - sound like - smell like? If today you were choosing a church to invest in, describe it. And let's build that." I'm inviting our teams to re-dream the dream. We have an opportunity for a fresh start as we "reboot" our physical campus - what needs to stay the same? What needs to change? What do we need to keep doing? What do we need to stop doing?
The Old Testament prophets have always been one of my favorite parts of Scripture, and I find encouragement and hope so often in their words. Isaiah 43:18-19 has been on my mind and lips a lot this year. "Forget the former things; do not dwell on the past. See, I am doing a new thing! Now it springs up; do you not perceive it? I am making a way in the wilderness and streams in the wasteland."
It's been a tough season. No doubt. But God's not done. He's making a way forward. We have an opportunity to lead God's people in fresh ways. The only thing stopping us is us.
We have tremendous freedom in this season to try new things, to explore new ideas, to attempt what we never have before. We will fail at times - no doubt! But we might also find that God takes our efforts and does something with them that is unmistakably Him. Something remarkable.
I've been a student of leadership for over three decades, and I've taught and coached leaders for over two of those. I've seen leaders fly, stumble, fall, and get back up. Right now, so many of the leaders I talk to are just tired. I get that. It's been a tough, tough season to lead through. Please hear me, leaders - take the time to rest and rejuvenate. Sabbath is a gift from our Heavenly Father, never to be seen as a legalistic burden, but as a gift given in love by One who cares for us more than we might have ever imagined. Take the time to rest and find the strength that rest provides. It's how God wired us.
As we enter a new chapter, post-pandemic, I want to challenge you, leaders - don't miss the wonder and invitation of Edmondson's quote. We have, right now, "an opportunity for thoughtful design." How will you thoughtfully design your leadership going forward? It doesn't have to look like it always has. The world has changed. We have changed, you and I. And we can step forward differently. Let's be intentional about that design - thoughtful - prayerful. And when we are, let's see if God doesn't do something remarkable in the days ahead.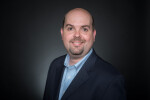 William Attaway is Lead Pastor of Southview Community Church and is an Executive Coach with Catalytic Leadership LLC.