Beauty Will Save the World
"Beauty will save the world" ― Fyodor Dostoyevsky, The Idiot
A year+ into this pandemic with the added waves of injustice, racism, division, and devastation in our world, do you find that sometimes you run out of words? Or perhaps that there are too many words and it's hard to know where to start? Maybe it's just me. Recently I met a friend for a meal—the first we've shared in a while face-to-face. As I arrived, I felt a sense of panic rise in my chest—what if she asks, "how are you?" or "what have you been up to?" Odds are that she would (and reasonably so). I tried to think of what to say: so much has happened and, yet so little.
When I run out of words, I turn to pictures and (sometimes) the brevity of poetry or haiku. Photography has been a saving grace for me in these pandemic times. I guess photography is the tool, but beauty is the real saving grace. Beauty is wholeness and I need to see and admire beauty. When I'm taking pictures, I'm present to the beauty before me in every season and every creature. Photography helps me to slow down…to notice beauty…to see light…to admire…to be. It is a sort of meditation. What tool helps you slow down? We are not all created with the same bent: what is your unique bent?
Maybe the psalmist would have been a photographer if he had lived in modern times…he was definitely a poet:
"God's glory is on tour in the skies,

God-craft on exhibit across the horizon.

Madame Day holds classes every morning,

Professor Night lectures each evening.
Their words aren't heard,

their voices aren't recorded,

But their silence fills the earth:

unspoken truth is spoken everywhere."
(Psalm 19: 1-4, The Message)
Today, I invite you to go out into the world: to be still, to be present to beauty and thus, to the God who creates, re-creates and restores such beauty. Let your admiration of beauty become prayer. May beauty be true for us, for the most oppressed, for the barest of places, too. Let us weep for those who weep. Let us hope and move on behalf of the beauty and wholeness of our neighbors and world.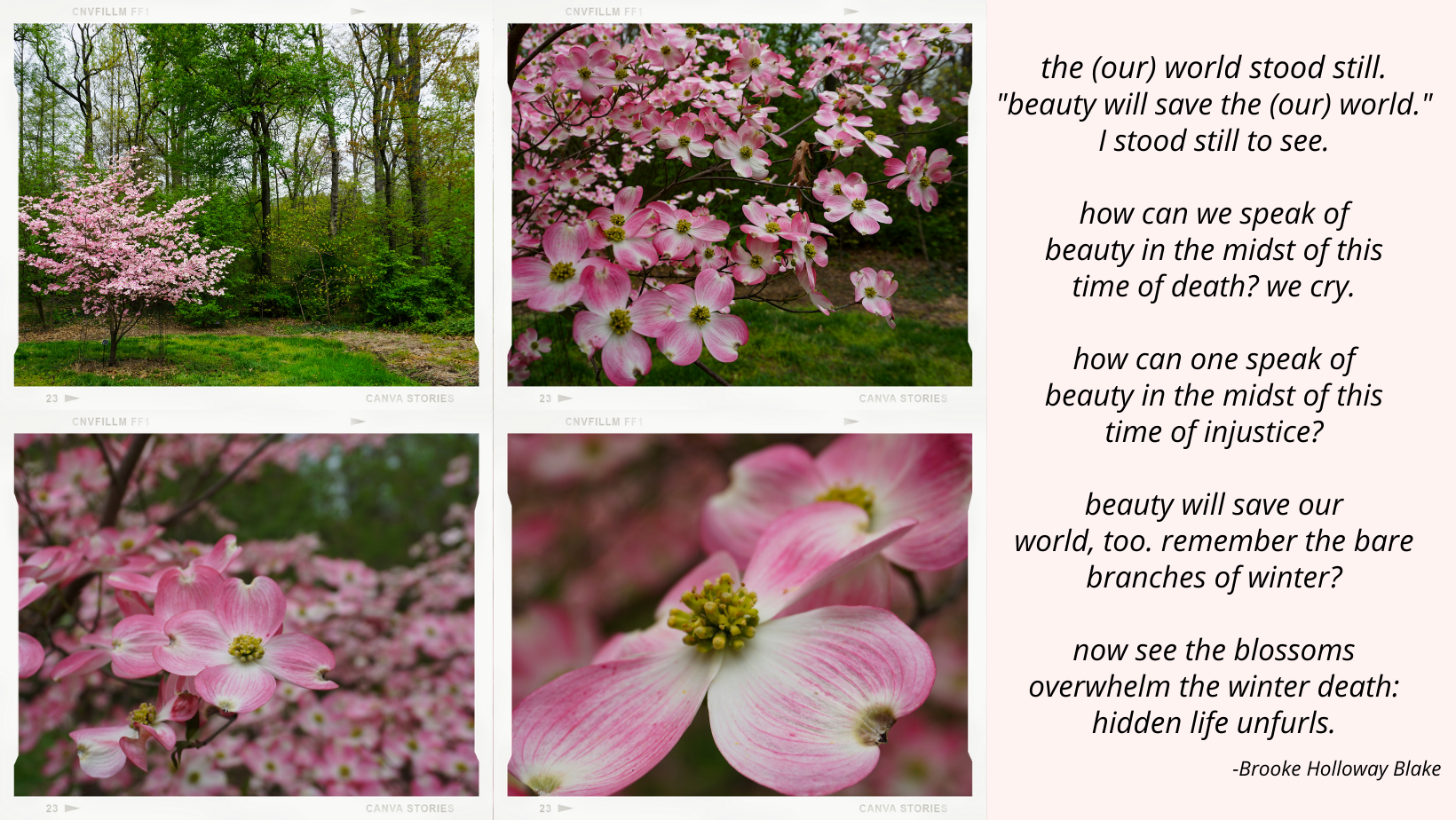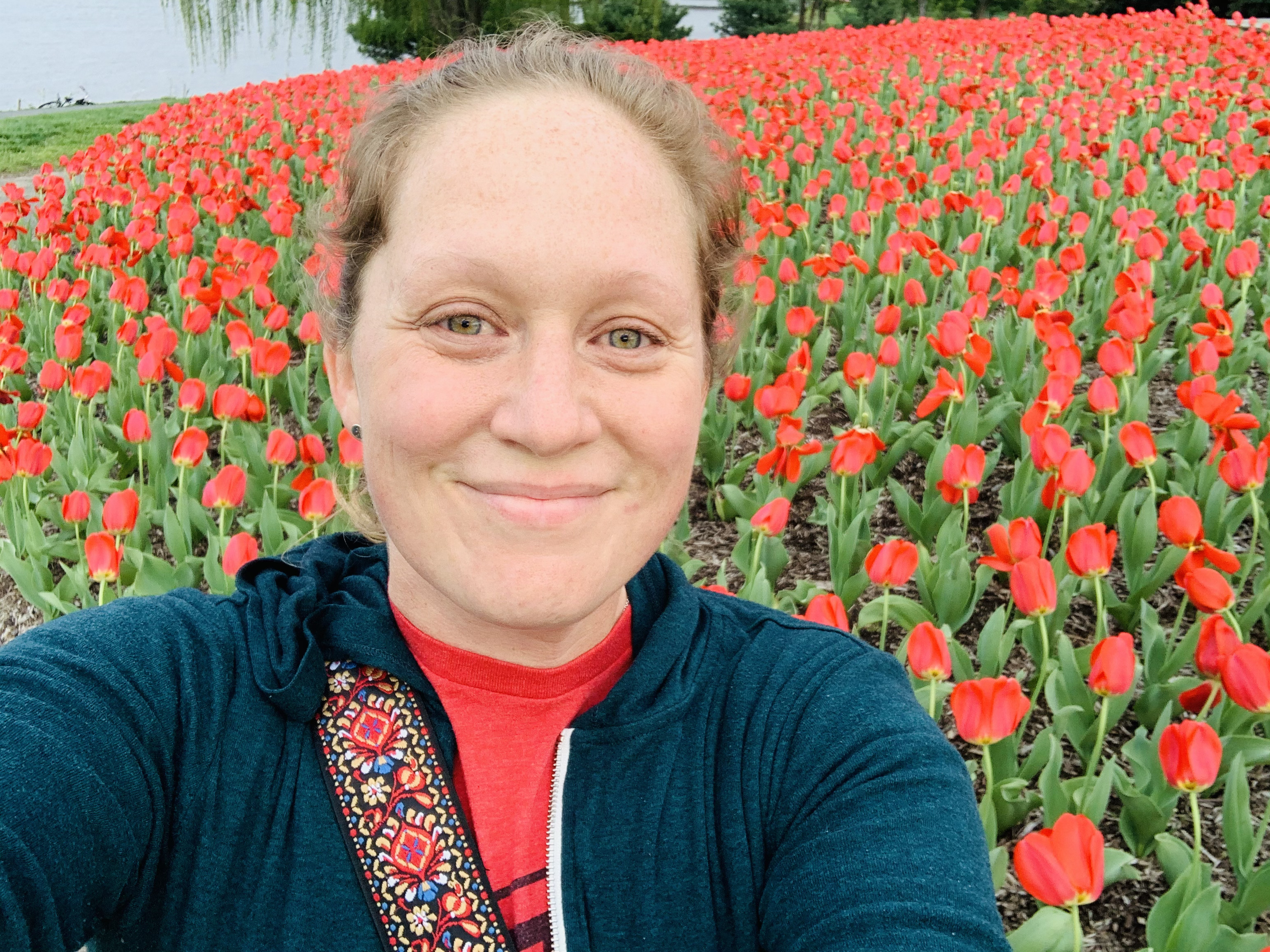 Brooke Holloway Blake is Associate Pastor of Memorial Baptist Church in Arlington, VA.