Prayer for Ukraine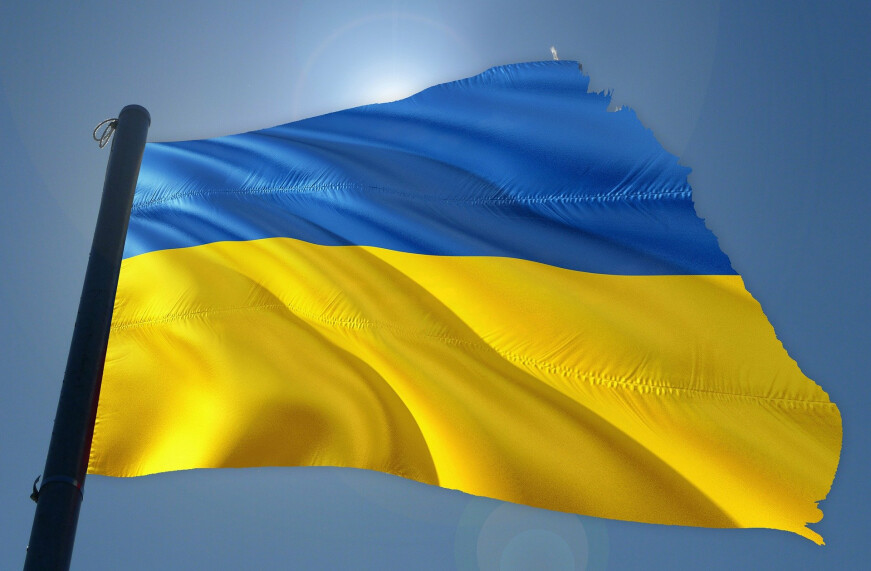 Prayer for Ukraine:
Holy Father, Redeemer Lord, how blessed is Your Name.
We come before You Father to lift up the hurting, the grief stricken, the sorrowful, men, women, and children in Ukraine.
Lord, they did not ask for war from Russia to come to them, it was thrust upon them. They did not ask for bombs and bullets, but instead asked for peace. Even now as explosions and fighting rain down around the Ukrainian people some are praying, some are escaping to safety, and some are standing their ground to fight.
Father, we ask that you give the Ukrainian President wisdom, discernment, insight, and integrity as he stands shoulder to shoulder with his people in this time. Father give him the words that his people need to hear. Let him feel Your presence, Lord.
Father, they don't know what to expect tomorrow, but Lord, we ask that You give them hope, give them peace, give them You.
Father, I thank you for people on the ground in and around Ukraine who are feeding, housing, and clothing their fellow man. I ask for any and all members of aid groups to not be hindered in helping, not be injured in giving, and not be fearful to stand in the gap for the men, women, and children of Ukraine who are seeking their help.
Lord, I lift the people in the countries that are surrounding Ukraine that have opened their borders and are taking the Ukrainians in. Let no harm come to these countries.
Father, I lift up the Russian people to you, not all are eager for war and many have a heart for the hurting people of Ukraine. Lord, I ask that in this time of discord in Russia, you will gather together your church to pray and ask for peace to come between the countries of Russia and Ukraine, and to soften the heart of the Russian leader, Vladimir Putin, that he will stop this assault on Ukraine and have no hunger for war.
Mighty God, King of Kings, Lord of Lords, we stand in the gap for the Ukrainian people and lift each person in that nation before Your throne of Grace. Protect them, guide them, defend them, lead them, as only You can.
We pray this prayer in the name of Jesus, the Christ, the Name above all Names, our Savior, our Rescuer, our Kinsman Redeemer.
Amen and Amen
Written by Kim Kirby, NorthStar Prayer Intercessor