Reflecting God's Image
This Easter is New Hope Church's 30th Anniversary. For the first 16 years of our existence, we were a mobile church, meeting initially in an elementary school cafetorium. Back in 1992, when we first began, we couldn't have imagined all that God had in store for us.

Before building and moving into our facility in Lorton, we canvased our neighbors to assess needs that might be there that our church could meet. The number one need, hands down, was quality childcare. With the desire to build relationships within our community, the Silo Center at New Hope Church was born. The Silo Center is comprised of a preschool, before and aftercare program, and summer camp. We have been offering a safe environment for children since 2008.

One of the benefits our Silo programs have brought to our church is one we could not have imagined. We hoped the programs would bring families that we could build a relationship with, and they have. Additionally, we expected the programs would bring revenue to the church, and they have. But the unanticipated bonus we got was a church moving toward diversity.

Although our initial move toward diversity was organic, we have made intentional choices that allow it to grow and flourish. During the pandemic, we organized a group named "Bridge Builders" to work with a consultant to look at our ministries through the lens of diversity. One of the outcomes from this group was a document outlining what we believe about people.

What we believe about people at New Hope Church:
In the Bible, God gives us clear guiding principles for understanding ourselves and others. Human beings are unique in all creation because we are created in God's image (Genesis 1:26-27). This means we reflect aspects of His nature unlike anything else in the world. There is great beauty in this aspect of our lives. There is another side to us, though – we are all damaged by sin (Romans 3:23), wanting to live independently of God to have our own way. The result of our sin is that we dishonor our Creator and mistreat each other. Without help, we are without hope. This is why God sent His Son to rescue and save us (Isaiah 53:6).

New Hope's mission is simple, "To help all people become fully devoted followers of Jesus Christ." All humans are created in God's likeness, regardless of sex, language, skin color, or socioeconomic status. With this understanding, we want to do everything we can to help all people understand how much God loves them and wants a personal relationship with each of them.

Jesus made this mission clear. Jesus came and told his disciples, "I have been given all authority in heaven and on earth. Therefore, go and make disciples of all the nations, baptizing them in the name of the Father and the Son and the Holy Spirit. Teach these new disciples to obey all the commands I have given you. And be sure of this: I am with you always, even to the end of the age" Matthew 28:18-20 (NLT).
The word nations is the Greek word ethnos, which means all people groups everywhere. As we are faithful to pursue our God-given mandate, our church will become a diverse community of people with various backgrounds and ethnicities who are now brothers and sisters in God's great family. As this community grows close to God and each other, it should be characterized by love, respect, honor, and humble service to all as equals (Galatians 3:26-28).

Because we tend to let our differences divide rather than develop our community, we need to work hard at building unity and intercepting anything that can cause dis-unity. The word community is a reminder of how we can do this. As followers of Jesus, we have two important things in common – we are all created in God's image and have been reborn into His family through accepting Christ as our Savior and leader. These realities are the foundation for building closeness and unity. As we build relationships with each other in Jesus' family, His church, we choose to let our differences and diversity strengthen rather than separate us. Because God created humankind with diversity, historic and contemporary issues will most likely impact us differently. This includes, but is not limited to, matters of oppression, discrimination, and favoritism. Our goal is to acknowledge and address these issues, not ignore or dismiss them. We intend to build a healthy community under the lordship of Jesus Christ and, from there, be a positive influence in all our spheres of influence for His glory and the benefit of others. This will create a taste of what life will be like when history wraps up, and we are in heaven. After this I saw a vast crowd, too great to count, from every nation and tribe and people and language, standing in front of the throne and before the Lamb. They were clothed in white robes and held palm branches in their hands. And they were shouting with a mighty shout, "Salvation comes from our God who sits on the throne and from the Lamb!" Revelation 7:9-10 (NLT).
Another aspect of building this kind of community together is to be an example of God's good design to a watching world. Jesus makes this very clear, "So now I am giving you a new commandment: Love each other. Just as I have loved you, you should love each other. Your love for one another will prove to the world that you are my disciples" John 13:34-35 (NLT). "In the same way, let your good deeds shine out for all to see, so that everyone will praise your heavenly Father" Matthew 5:16 (NLT).
We want to be a church that honors God in all we do, and to that end, we will work to build a community that reflects God's heart and shows it in how we value, respect, honor, and love all people.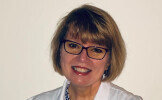 Kim Feld is Executive Director of Education and Outreach at New Hope Church in Lorton.