Take the Trip! - Israel 2022
NorthStar pastors (Senior, Associate, and other ministers) are being invited to go on a trip to Israel in January 2022. If you would like all the information and application to join us, please email Mary Beth Inman.
I personally encourage all who have read about this planned trip and wondered if you should go. I say, "If you are thinking about it then the answer is definitely YES!" Why? I took the trip two years ago a bit afraid and nervous and returned energized and delighting in reading the Bible as I had never been before. Why? I saw the places in the Bible with my own eyes. I touched the mounts that the prophets touched and where they did battle with the prophets of Baal. I saw the ruins of past Roman occupation. I walked through Herod's summer palace and viewed his swimming pool. I walked the ruins of Masada. I traveled on a boat across the Sea of Galilee. I saw where Jesus taught his disciples in Capernaum. I saw the Mount of Olives and prayed in that garden. I swam in the Dead Sea. I saw how the 1st century people buried their loved ones, such as Jesus. I prayed at the Temple Mount and left a prayer on the Western Wall. Being there is so different from reading about it.
It all made the Bible "come alive," as the saying goes. I finally understood why there are some things in the Bible that are such a big deal. Water, for instance. In our country we have water at the touch of our fingers. We don't have to pray for rain unless we are farmers, or we have a yellowing lawn. But our throats are not dry, nor our energy wilted from dehydration. So, when Jesus talked about water, especially living water, it was a big deal for the people he lived with.
Drew Hill is a wonderful leader for this trip. We read from the Bible the passages that applied to the location that we visited. We had time to meditate. We celebrated communion in a garden. We were at Ein Gedi where David wrote, "as the deer pants for water so my soul pants for you." (Psalm 42:1). We saw the road to Damascus. We visited Yad Vashem, the extensive Holocaust History Museum. And of course, we visited Jerusalem and Bethlehem. In January, the tourist travel is low so there is very little crowding at the various sites. And the temperature is good – not hot.
And one more thing: the flight is direct from Dulles to Israel – no stopover at any other country. My trip stopped in Turkey; yours will not. A direct flight means no conflict with possible COVID conditions in that other country. The people of Israel are doing well with their vaccinations.
The organizers have gotten the very best price they can get during the January off-season. If you are uncomfortable, that is good. Please use that discomfort to move yourself out of your comfort zone. Make the time. Other pastors or Leland pastors-to-be will gladly help with a Sunday or two pulpit time. This is one of those "trips of a lifetime!"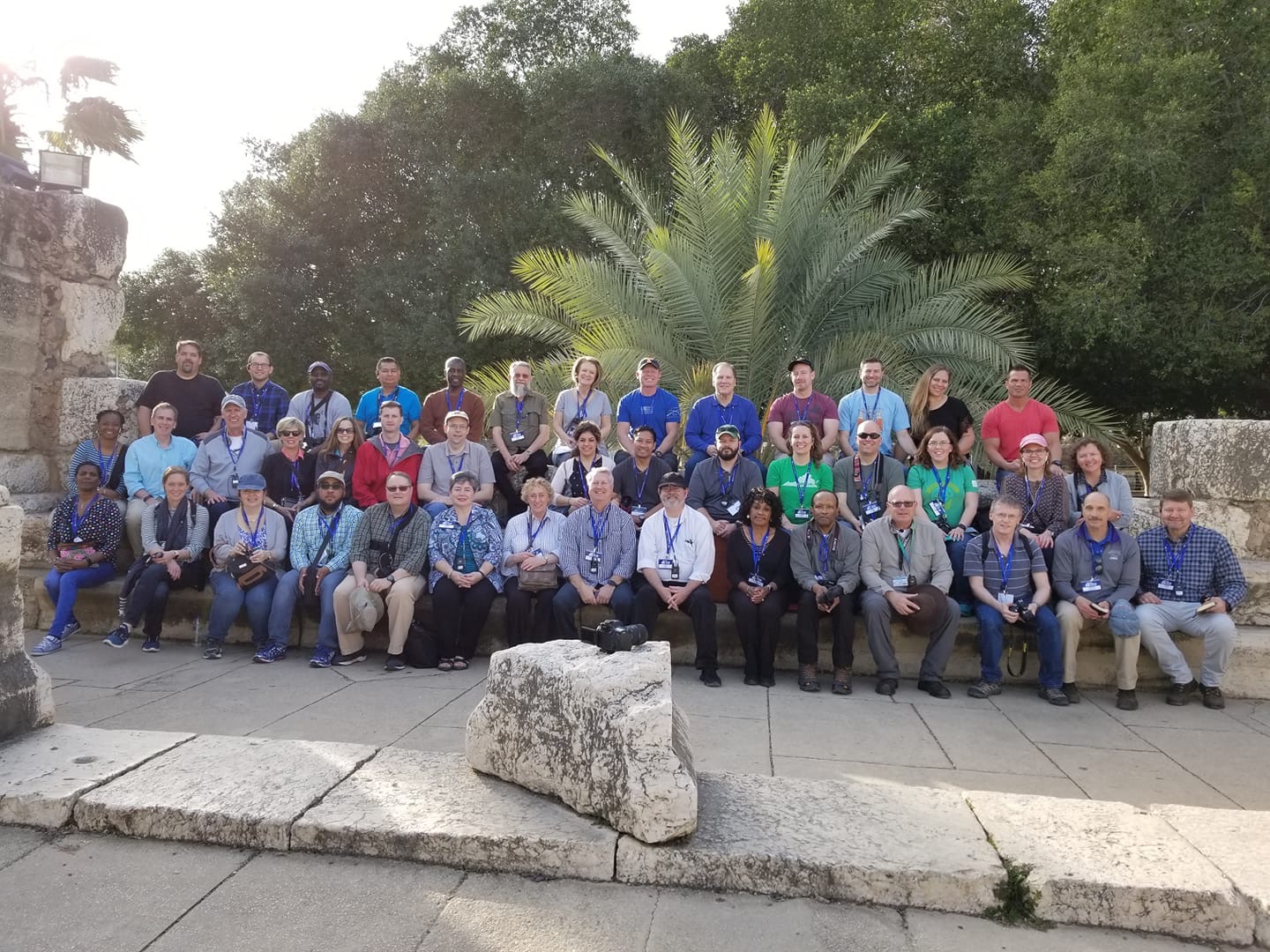 Anne Smith is a Chaplain at Regan National Airport, a member of the MACBF (Mid-Atlantic Cooperative Baptist Fellowship) Clergy Covenant Group, and member of Calvary Hill Baptist Church in Fairfax, VA. She is currently pursuing a Doctor of Ministry in Pastoral Care and Chaplaincy with McAfee School of Theology, Mercer University. She joined NorthStar on their Pastors' Trip to Israel in 2019.